Meet the Owner: Leigh Magri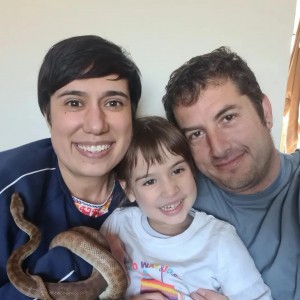 Hi, I'm Leigh and I'm the person who will greet you when you come to NumberWorks'nWords Concord. I have over 15 years of experience teaching within a classroom setting and have been a part of the NumberWorks'nWords community for over 10 years. I am passionate about making education accessible and fun, and firmly believe that the building of honest and supportive relationships is essential to fostering student development and a love for learning.
When you arrive at NumberWorks'nWords Concord, you will immediately notice the vibrant and positive culture of learning. NumberWorks'nWords is a safe and happy place for children who genuinely enjoy their time spent learning in our centre. Our maths and English tuition caters for students of all abilities, ensuring each student receives lessons which are individualised and tailored to their goals and needs.
We are a warm and welcoming centre that enjoys getting to know our community, so call or visit for a chat about how we can best help. I very much look forward to getting to know you and your child.