Meet the Owners: Adam and Ashleigh Leung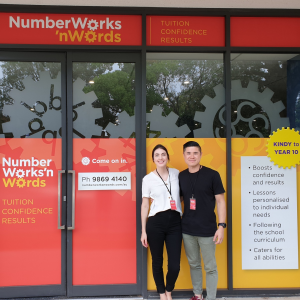 We've both enjoyed decades in management roles across large organisations however none have come close to being as rewarding as leading a team whose sole aim is to help children achieve their potential. As parents ourselves we wholeheartedly believe every child is worth the care and hard work we invest into them.
We strive to create the best environment possible to facilitate your child's learning, maintaining a fun and enjoyable culture that develops confidence and resilience, and positively encourages students to overcome challenges. Because we're 'people people', it's in our nature to build great, long-term relationships. We make it a point to provide regular updates on your child's progress too. We look forward to seeing you in our centre soon!