Meet the Owner: Mainul Hossain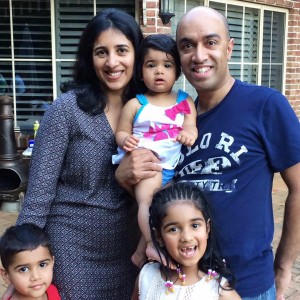 Hi I'm Mainul, and along with my wife Tanima, we are the owners and managers of NumberWorks'nWords Rouse Hill.
Growing up in the Hills District, I have enjoyed tutoring children locally for over 15 years. We are dedicated to providing a rich learning environment where your child can grow in confidence and achieve their full potential. There's nothing more rewarding than seeing the sparkle in a child's eyes when they finally 'get it'! We have three young children, Misha, Armaan and Maya, and they keep us very active when we are not teaching. Please call us or pop in for a chat about how we can help your child develop their potential and achieve success in maths and English. We look forward to meeting you.