Meet the Managers: Shanti & Fraser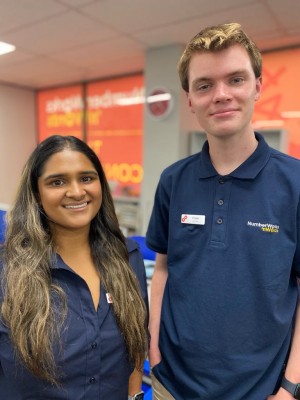 Hi, my name is Shanti; I joined NumberWorks'nWords as a mathematics tutor in 2014. It was here that I discovered my passion for education. I thoroughly enjoy working in an environment that encourages children to build their confidence and help achieve their goals. Every child is unique, and I take pride in ensuring that we create a program that is tailored to each student and their specific learning goals in both maths and English. I love spending my free time travelling and exploring new places and cuisines, and spending time with my family and friends. We welcome you to visit us in-centre today.
Hi, I'm Fraser. I joined St Ives NumberWorks'nWords as a maths tutor in 2019 where I witnessed first-hand how a student can gain self-belief and success thanks to positive experiences in their education. My goal as a manager is to create a supportive environment for your child to develop their maths and English skills, as well as ensuring they feel confident. I love seeing our students achieve their goals and I believe that celebrating success helps to foster a love of learning. Our team of friendly tutors are experts in maths and English and are here to help your child thrive in and out of school. When I'm not working at NumberWorks'nWords, I'm walking my dog Tilly, playing football and watching movies. Looking forward to meeting you in the centre!