Meet the Owner: Lain Venables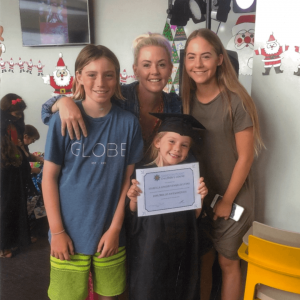 Hi, my name is Lain and I am the proud owner/operator of NumberWorks'nWords Wollongong. I am an independent mother of three awesome children who have all enjoyed being tutored, so when the opportunity arose to join NumberWorks'nWords, it was a natural fit.

When you come into our centre you will always feel welcome and comfortable to discuss what we can offer your child in both maths and English. You will notice the buzz and excitement of the children working eagerly on their own individual programs which have been tailored to support each child's learning needs. Get in touch or visit the centre to learn more about tutoring at NumberWorks'nWords.