Meet the Manager: Myra Reitsma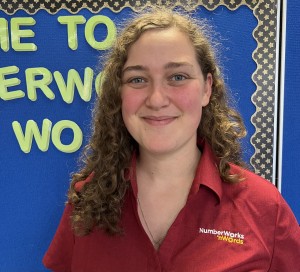 Hello! I'm Myra, the Manager of NumberWorks'nWords here in Palmerston North.
I grew up here in the Manawatū and love it – mostly for all the places I can walk my dogs! I started out at NumberWorks'nWords as a maths tutor in 2015 and have made my way through the ranks to become the manager in 2022. The best part of my job is seeing the students grow in their self-confidence and reach their goals – nothing beats witnessing that "Aha!" moment when a child clicks with a skill!
I'm always keen to have a chat about students and make a plan about how we can help them reach their potential. Give me a call or pop into our centre – I can't wait to meet you!