Meet the Owner: Leanne Rhodes-Robinson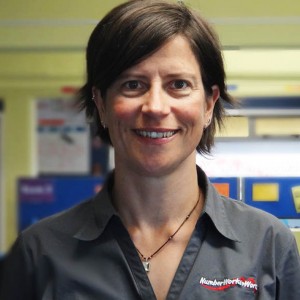 I am the owner of NumberWorks'nWords Tauranga, and have been doing this now for 20 years! Before NumberWorks'nWords I was a registered high-school teacher in Lower Hutt for 3 years, and taught in London, in both primary and secondary schools for 2 years.
I have to say, I much prefer NumberWorks'nWords to school teaching, where the students are enthusiastic walking through the door, and you as the teacher have the resources and time that you don't have in a school, to individualise a program to each student and their needs. Consequently, you see incredible progress, and that makes students and parents, and me, happy!
Outside of NumberWorks'nWords, I love mountain-biking and snow-boarding, and run for fitness.